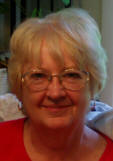 You may contact me at ptodd614@comcast.net
About Me
As a young girl, I enjoyed going to the five and ten cent store and buying books that showed how to knit, crochet, tat, and embroider. Crocheting turned out to be my favorite! Retiring after 36 years as an elementary teacher and administrator, I finally found time to pursue my hobby! Having raised three children, being busy working and being involved in their activities, my husband and I decided in 2001 that we would retire from our respective jobs! Since then, I have taken my crocheted items to several craft fairs, launched my website in 2006, and my Etsy store in 2007.
All of the items you see have been hand-crocheted by me, in our smoke free home. My prices are low because these quality products are a result of my passion for crocheting. We are a pet friendly home (as you can tell by some of the photos). I will never ship you any of Daisy's hair on purpose! Magic lived to be 14 before she had to leave us. Lucy, of course, was just on loan for the day from my niece! And Eddie is our new addition to the family.
Many thanks to my friend, Julie, for teaching me many things about website development, to one of my former students and friend, Emory, for his professional input, for those I've met online who have offered suggestions, and for those of you who have taken time to view the site! And especially to my family for their love and support in any activity I pursue!
Description Your cat, small dog, or a doll will look so sweet and festive in this hand-crocheted collar. Slips on over head. Can under neck or behind neck. Neck circumference about 12". Length 3 1/2 inches. Machine wash and dry